Studio: Paramount Pictures
Genre: Action & Adventure
Released: 2020
Copyright: © 2020 LBE Jiu Jitsu AVC Ltd. All Rights Reserved.
Languages
Primary: English (Stereo, Dolby 5.1)
Accessibility
CC: Closed captions (CC) refer to subtitles in the available language with the addition of relevant non-dialogue information.
About the Movie
Every six years, an ancient order of expert Jiu Jitsu fighters faces a vicious race of alien invaders in a battle for Earth. For thousands of years, the fighters that protect Earth have won… until now. When celebrated war hero Jake Barnes (Alain Moussi) is defeated by Brax, the indomitable leader of the invaders, the future of humanity hangs in the balance. Injured and suffering from amnesia, Jake is rescued by Wylie (Nicolas Cage), Keung and his team of fellow Jiu Jitsu fighters. They must help Jake to regain his strength in order to band together and defeat Brax in an epic battle that will once again determine the fate of mankind.
TOMATOMETER
30%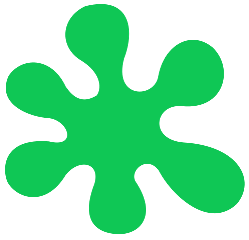 导演: 迪米特里·洛戈塞蒂斯
编剧: 迪米特里·洛戈塞蒂斯 / 吉姆·麦格拉思
主演: 阿兰·莫西 / 尼古拉斯·凯奇 / 尹成植 / 玛莉·艾格洛蒲露丝 / 陈钰芸 / 更多...
类型: 动作 / 奇幻
制片国家/地区: 美国
语言: 英语
上映日期: 2020-11-20(美国) / 2020-12-04(荷兰)
片长: 102分钟
剧情简介
  尼古拉斯·凯奇、阿兰·莫西(《泰坦》《搏击之王》系列)将主演动作片《柔道煞星》(Jiu Jitsu),迪米特里·洛戈塞蒂斯(《搏击之王》系列)自编自导。基于同名漫画,讲述一群古代的柔术高手每隔六年就要在一场争夺地球的战斗中面对可怕的外星入侵者。凯奇的角色和他的柔术团队与莫西 的角色联手获得胜利。
https://itunes.apple.com/us/movie/jiu-jitsu/id1534841576