Studio: Paramount Pictures
Genre: Action & Adventure
Released: 2020
Copyright: © 2020 Fatman, LLC. All Rights Reserved.
Languages
Primary: English (Stereo, Dolby 5.1)
Accessibility
CC: Closed captions (CC) refer to subtitles in the available language with the addition of relevant non-dialogue information.
About the Movie
To save his declining business, Chris Cringle (Mel Gibson), also known as Santa Claus, is forced into a partnership with the U.S. military. Making matters worse, Chris gets locked into a deadly battle of wits against a highly skilled assassin (Walton Goggins), hired by a precocious 12-year-old after receiving a lump of coal in his stocking. 'Tis the season for Fatman to get even, in the action-comedy that keeps on giving.
TOMATOMETER
45%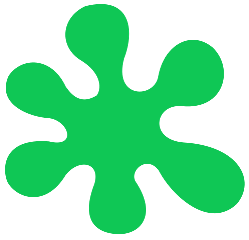 导演: 艾什姆·内尔姆斯 / 伊恩·内尔姆斯
编剧: 艾什姆·内尔姆斯 / 伊恩·内尔姆斯
主演: 梅尔·吉布森 / 钱斯·赫斯菲尔德 / 沃尔顿·戈金斯 / 玛丽安娜·琼-巴普蒂斯特 / 肖恩·本森 / 更多...
类型: 喜剧 / 动作 / 奇幻
制片国家/地区: 英国 / 加拿大 / 美国
语言: 英语
上映日期: 2020-10-08(法国网络) / 2020-10-17(Film Fest 919) / 2020-11-24(美国网络)
片长: 100分钟
剧情简介
  圣诞老人克里斯(梅尔·吉布森 饰)随着年纪增长,事业也跟着逐年下滑。为了拯救圣诞工厂,并养活他的小精灵员工,他被迫与美军合作,转行开始制造军武。不过一次失误,竟让他惹来杀身之祸?!就在圣诞节早晨,一位富豪家庭男孩(钱斯·赫斯菲尔德 饰),满心期待地打开圣诞礼物,却发现礼物只是一块煤炭。恼羞成怒的他,决定雇用职业杀手,猎杀这位让他火冒三丈的圣诞老人……屁孩PK圣诞老人,最后究竟谁输谁赢?
https://itunes.apple.com/us/movie/fatman/id1534680901