Studio: Paramount Pictures
Genre: Drama
Released: 2021
Copyright: © 2020 DREAMLAND NM, LLC
Languages
Primary: English (Audio Description, Stereo, Dolby 5.1)
Accessibility
CC: Closed captions (CC) refer to subtitles in the available language with the addition of relevant non-dialogue information.
AD: Audio descriptions (AD) refer to a narration track describing what is happening on screen, to provide context for those who are blind or have low vision.
About the Movie
Academy Award® nominee Margot Robbie (Once Upon a Time in Hollywood) "is fantastic" (Indiewire) in this "dazzling" (Hollywood Reporter) love story set amidst America's struggle during the Great Depression. Eugene Evans (Finn Cole, "Peaky Blinders") dreams of escaping his small Texas town when he discovers a wounded, fugitive bank robber Allison Wells (Robbie) hiding closer than he could ever imagine. Torn between claiming the bounty for her capture and his growing attraction to the seductive criminal, nothing is as it seems, and Eugene must make a decision that will forever affect the lives of everyone he's ever loved. Travis Fimmel (Warcraft), Kerry Condon (Avengers: Infinity War), Darby Camp (Big Little Lies) and Lola Kirke (American Made) also star in this "beautifully shot coming-of-age story" (Indiewire).
TOMATOMETER
59%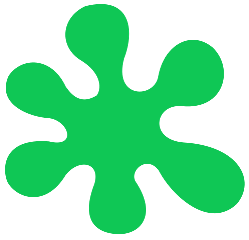 导演: 迈尔斯·乔里斯-皮拉菲特
编剧: Nicolaas Zwart
主演: 玛格特·罗比 / 崔维斯·费米尔 / 加内特·赫德兰 / 凯瑞·康顿 / 芬恩·科尔 / 更多...
类型: 剧情 / 惊悚
制片国家/地区: 美国
语言: 英语
上映日期: 2019-04-28(翠贝卡电影节) / 2020-11-13(美国)
片长: 98分钟
剧情简介
  这部新片名为《梦乡》(Dreamland),由曾在圣丹斯电影节摘得评审团特别奖的导演Miles Joris-Peyrafitte执导。故事背景设定在20世纪30年代的美国,经济萧条和沙尘暴肆虐着美国的普通百姓,一个15岁的男孩为了高额的赏金开始漫漫追捕路,他的目标正是玛歌特·罗比饰演的女劫匪。
https://itunes.apple.com/us/movie/dreamland/id1536435074